Located in southwest Kumamoto prefecture,Kamiamakusa city is the gateway to the Amakusa archipelago.Surrounded by magnifi cent mountains and a beautiful sea,the city of Kamiamakusa is nestled within the Unzen-Amakusa National Park in an earthly paradise "Paraiso" where superb views of islands spotting the shimmering sea can be seen from the Kankai Alps.Every season brings overwhelming beauty.Nature' s bounty from the calm inland sea and fertile lands provide the foundation for delectable cuisine. Historic natural hot springs heal your body and soul.Enjoy almost every mountain and sea experience imaginable.You will be embraced in a paradise full of surprise and pleasure.Begin your journey to Kamiamakusa!



You can meet the bottlenose dolphin anytime of the year,andseeing such a curious and cute animal will refresh your spirit.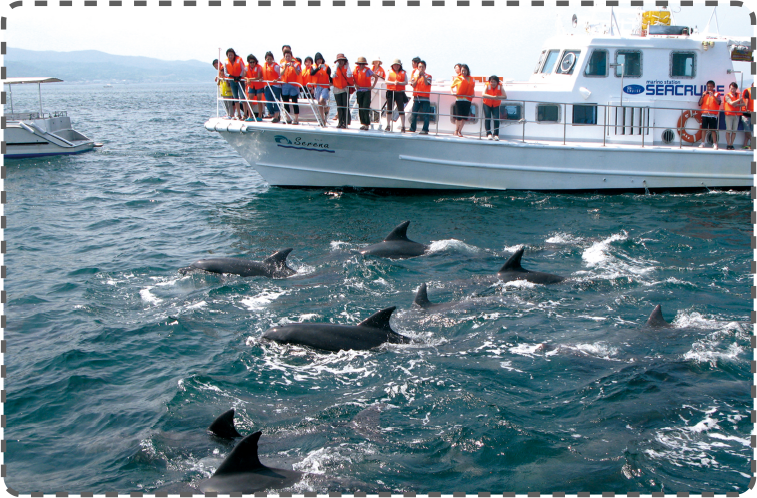 Kamiamakusa is a mecca for marine sports including banana boating, jet skiing,wakeboarding, etc.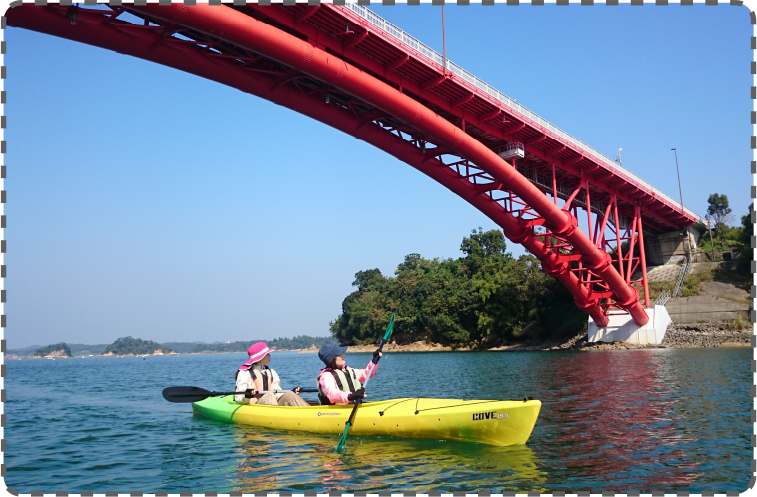 There are many adult oriented marine sports as well, such as cruising and fishing. Fishing can be enjoyed year round because Kamiamakusa is surrounded by the sea.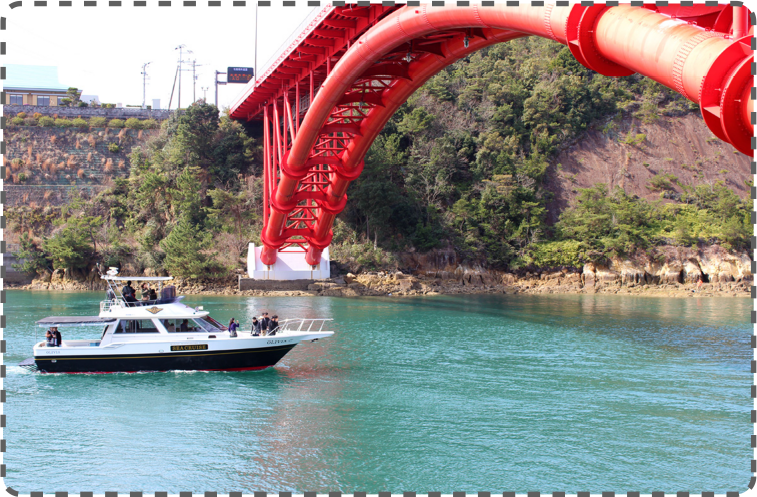 A huge donut shaped aquarium fl oats in the sea in Matsushima. The aquarium has 7 zones to represent the 7 continents of the world where a wide variety of fi sh can be observed.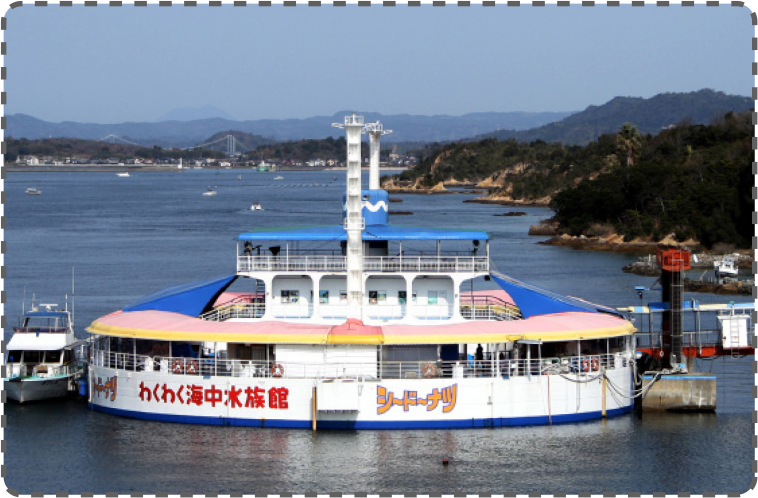 Many people come to this beach on the marine blue sea to swim,picnic and take a relaxing stroll down the beach. One look into the clear sea and you will see many fish swimming around you.At low tide you can walk to Takamoku Island, nicknamed Amakusa Fuji because it resembles Mt. Fuji, and explore the tidal pools.On a clear day, you can even see Nagasaki' s Unzen Fugendake mountain.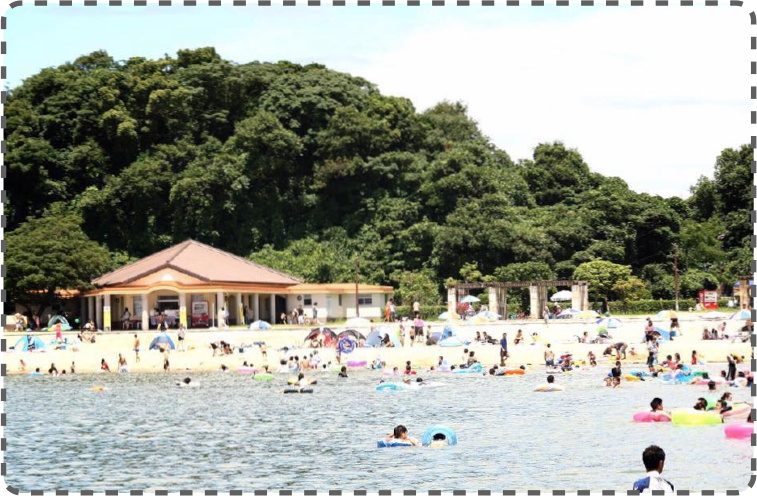 A beautiful, white sand beach where large and small islands dot the vast expanse of ocean.The calm and quiet atmosphere here gives it the feeling of a private beach.This beach has many amenities like showers and a concession stand for a convenient beach experience.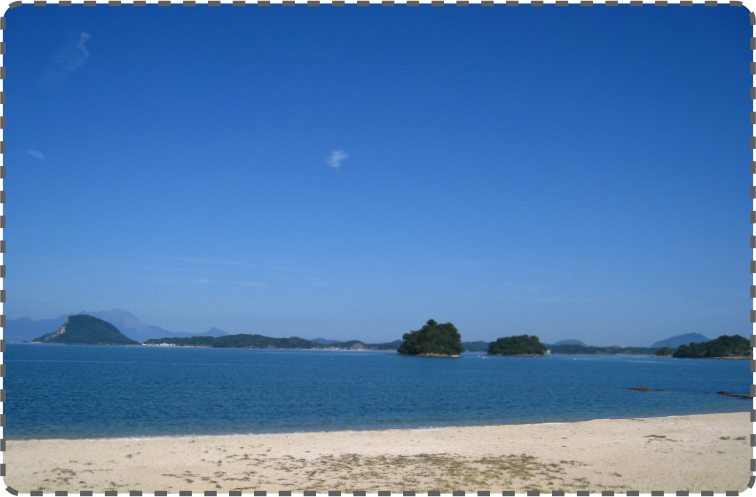 ʻOhyano Hot Springs' is the name for the 5 hot springs in the Ohyano area. These springs are popular among children and adults alike.

The Amakusa Matsushima natural hot spring is nicknamed ʻBeautiful Women' s Hot Spring' . This hot spring is said to be effective against Neuralgia, chronic digestive problems,fatigue, and gynecological disorders. Enjoy the effects of the refreshing sea breeze while soaking in the healing hot spring.